FBR Open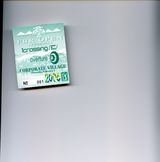 I think it's been about 12 years since our last Phoenix Open. My wife says we were rubes then; maybe we're still rubes, but we have put on a lot of miles since then.
As the badge (above) says, we were guests of Icrossing and Overture, the companies at whose event I spoke yesterday. When we eventually found their tent, I joked that they could use a search engine to find their tent among the mass of humanity on the first day of the tourney.
It was fun: sunny, but a bit windy. It's a beer and cigar event which makes for a festive atmosphere, and I'd say only about 30 percent of the crowd actually watched the golfers. But then again, it was day one.
We wandered by a cooking demo that featured some former Phoenix Suns (Tom Chambers and Vinnie Del Negro) and two D-backs (Chad Tracy and Koyie Hill) along with some local celeb chefs. Years ago, when Chambers played for the Sonics, and they drew about 20 people in the Kingdome, I'd sit near the bench and heckle Chambers, calling him a ball hog. As if he cared... After the cooking demo (during which I won a prize for knowing which college Del Negro attended) we went up to Koyie Hill land wished him good luck on the upcoming season. He was very gracious, so he's made two fans.
We wandered over to the Bird's Nest, an open-air music thing-a-ma-bob, but Mister Excitement here was put off by the cigar smoke.